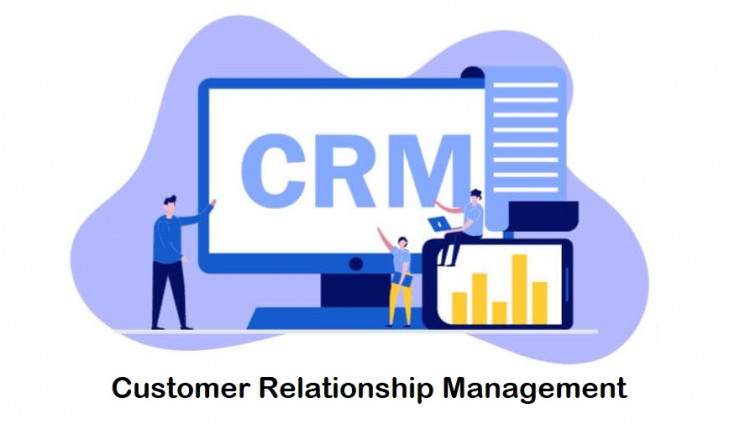 Customer Relationship Management (CRM)
Great customer relationships are based on the consistent and personalized experience offered by your organization, regardless of where a customer is in your sales cycle. This means that every team in your organization, from Marketing to Sales to Support must offer a consistent experience when interacting with a customer.
When your business is starting and you're managing all your customer information on spreadsheets, this may be viable, but not advisable. The amount of time spent on data entry could be better spent bringing in customers and closing deals. This becomes exponentially more complicated when you grow your business and expand your customer base. This is where CRM software comes into play.
Customer relation management software is necessary for every business to operate their convenient entire company conveniently. CRM software helps a business to increase gradually. It is an excellent systematic approach, which starts from sales to customer services and business development, including recruiting, marketing, and any other line of business. This type of software solution is a convenient option to manage the external interactions and relationships to drive access to the business or company. Client relationship Software is also well known as the customer relationship management tool, which allows you to store your customer and prospect contact information to the software smoothly. You can have the best experience using a client relationship management tool, where you can identify sales opportunities, record service issues, and manage marketing campaigns. The formation of all in one central location of the software allows the users to prepare information as per the interaction of customers and make it available to the company who might need it. The ease of data with visibility becomes easier to collaborate and increases productivity. Our software professionals and IT consulting team members are enthusiasts, where you can provide you the best customer relations management software for your business to access all the data from customer communications, purchases, sales, working processes, payments, and many more.
Adding CRM software to a business is beneficial for all sizes of businesses or companies to drive business growth comfortably. It is preferable to small businesses, where the team members can collaborate smoothly, and teams often need to find ways to do more with less.
CRM Matters to the Businesses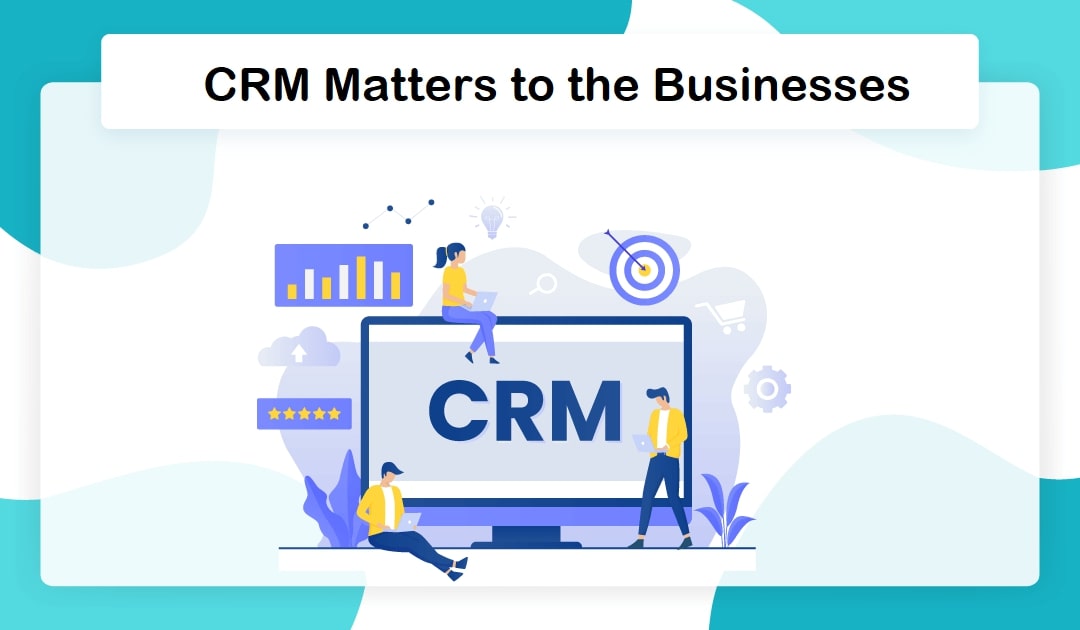 CRM-customer relation management is the fastest-growing solution in the enterprise software development category. For better productivity to a business with a strategy for the future, CRM-client relations management is the suitable software to use to enhance the customers by enabling the right technology. This type of software can enhance the target sales and business objectives with profitability. Getting everything up-to-date regarding reliable information is tricky with the manual working process. But the CRM-customer relationship management software-based business or company will run smoothly by collecting the right information ever. Using customer relationship management software allows you to get several streams of data from sales, customer service, marketing, and social media monitoring regarding practical business information. Businesses are allowed to identify a transparent overview of their consumers, where everything will appear with a simple and good-looking customizable dashboard. The following thing will provide customer data, previous history, the status of orders, several customer service issues, and so on.
Customer relationship management solution to a company also allows the business to manage and optimize campaigns, including the lead journeys with a data-driven approach. Also, all these will create a better understanding pipeline of sales or prospects in making forecasting simpler and more accurate. For enhancing the transparent visibility of every opportunity or lead, the CRM-customer relationship management software will guide you on a clear path from inquiries to sales. If you want the biggest gain in productivity and make the entire company shift to customer-centricity, the consumer relationship management software is enough to boost your sales and embed your business. The CRM software will improve businesses from finance as a sales and marketing tool to customer services and supply chain management. The working strategy will help to ensure the customer needs regarding the forefront of business process and innovation cycles. We can build the best client relationship system for different organizations and businesses by maintaining the increasing part of customer service and support. It will also assist a business or organization with assistance and support regarding the rising segment of consumer relationship management, which includes the critical piece in managing a holistic customer relationship. This platform will also let you manage the inquiry across different social channels without losing sales and accelerating the sales conveniently. You will get the best experience ever by enhancing your business or company by connecting several useful functions to the customer relationship management software.
The Strategy of CRM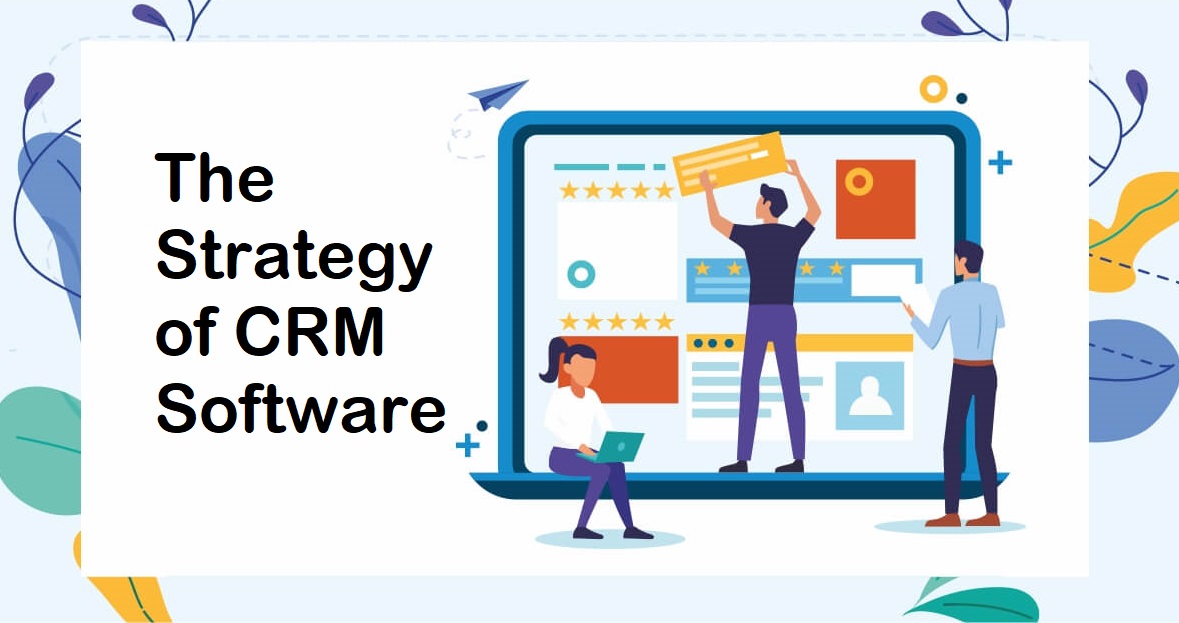 Customer relationship management software for a business or company is an excellent approach to customer interactions for building a strong relationship. These sorts of strategies also involve collecting the customer's data and analyzing the history of customer interactions to provide better services. It also helps to build better relationships with the customers to get the ultimate driven sales and revenue. CRM is the best software to operate a business by identifying the customer's desire to increase sales comfortably. Without an appropriate customer relationship management strategy for a business or company, the customer information will be all over the place, which will be more difficult to identify and keep track of all the touchpoints and interactions. Due to this situation, it will be more challenging to keep the data of particular customers.
Additionally, the customer relationship management solution will provide suitable guidelines to the business or company. Otherwise, it will lead to a drawn-out sales cycle, which will include a generic and sub-par customer experience. Therefore, CRM-customer relationship management strategies are essential for a business to enhance potential customers and productivity.
Building Excellent Customer Relations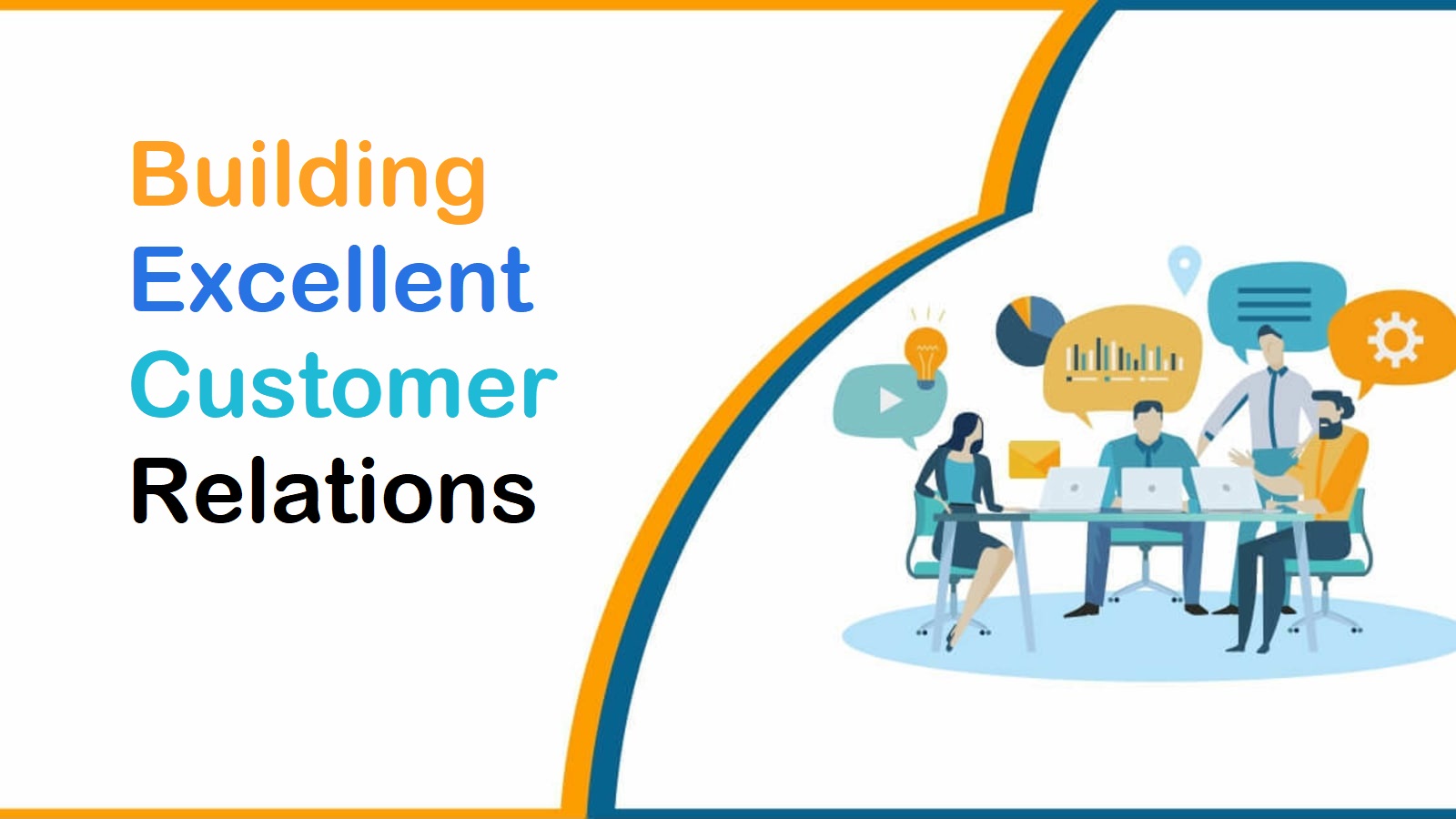 The enhanced Customer Relations to the services increase the productivity of a business. The CRM process of an organization depends on the offered consistent and personalized experience to the customer sales cycle. Also, the involvement of every team from an organization is necessary, where the sales and marketing team's support is mandatory to maintain and offer a consistent experience while interacting with customers. With the help of software development established client relations management solution from us, you can build the best relationship with customers to extend your business nicely. Operating a business using the manual method of keeping data of the customers is time-consuming, where a company may use spreadsheets to add the details. However, collecting information by following the manual method is viable, not advisable. The traditional method of documenting customer information becomes exponentially more complicated when a business grows and expands the customer base.
The CRM Software
CRM-Customer Relationship Management Software is designed to remove silos in customers, where an organization can gather information in a central place to access it smoothly. It is beneficial to gather all the information into one prominent place, where the concept of service or business becomes transparent with a 360º view of all the customer data. This type of software will be preferable for adding details from the customer for communication preferences. It also helps to list the interactions and purchase history of the customer, where the software can allow the teams to reach out to customers for sensible reasons through the right channels. Businesses can easily connect their customers with the involvement of client resource management solutions. It also integrates all aspects of the customer relationship lifecycle as per the services of businesses or organizations. A fully integrated suite of functions in the client relationship management software that allows in managing sales and customer service staff, including all aspects of the customer lifecycle efficiently. From the initial stage of contact to sales and post-sales of a business, including financial and marketing management, all these will also possess in the customer relationship management software.
The businesses or companies will follow an excellent process to streamline the workflow through integrated processes of the CRM with the customer contact activities.
The CRM Software Services Include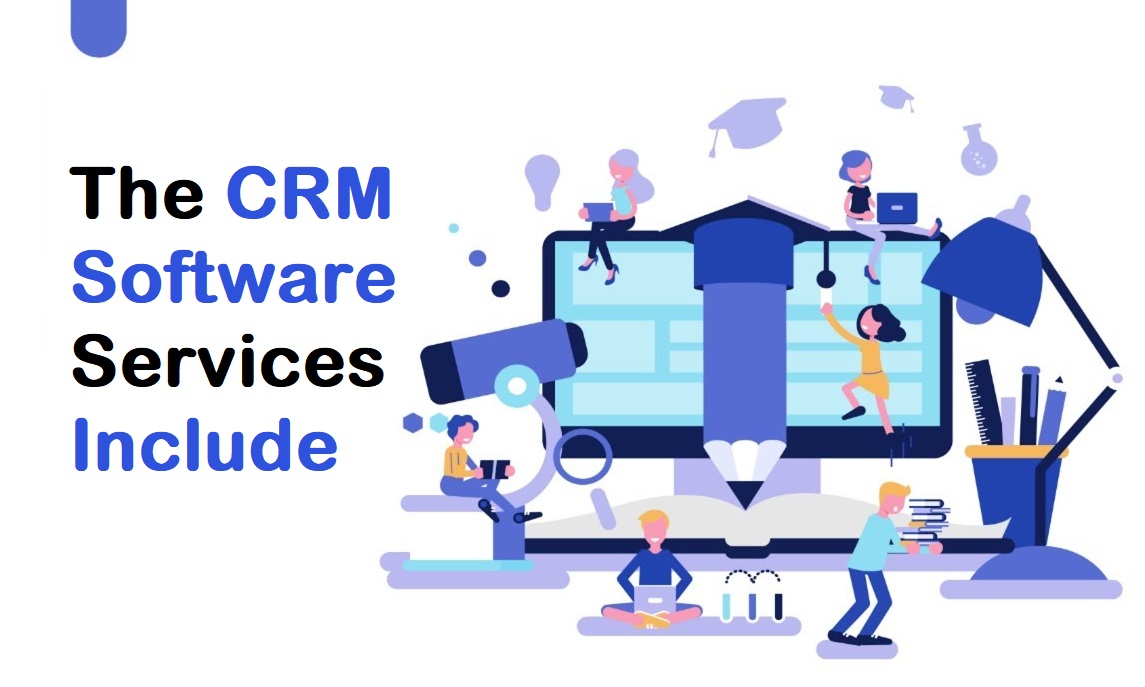 Boost the businesses or companies with CRM-customer relationship management, which plays a vital role in operating the services comfortably. The workflow of the business management and automated processes enable the CRM software.
Optimized Business Services

Improve Customer Experiences

Streamline the Order to Cash

Omni Channel Customer Service

Operational Efficiency

Single Source

Customer Success

Speed of Light

Smooth User Experience
Optimized Business Services
We are promised to optimize your business services through customer relationship management. Customer Relations Management software is completely designed to enhance the specific need of consumers. It is also necessary for managing the business processes of a communications services provider.
Improve Customer Experiences
You can enjoy excellent customer experiences by adding client management software to your business. The software will allow you to have real-time access to all information regarding the business. This stage will also enable a rapid response to customer inquiries.
Streamline the Order to Cash
You can streamline the order cash with the services and business productivity. The entire system needs to be pre-integrated with the service manager and revenue manager modules to ensure end-to-end sales fulfillment.
Omni Channel Customer Service
We will provide omnichannel customer service if that becomes necessary to the company or organization. It is necessary to do systematic measures to deploy in call centers and retail outlets. This stage also includes the optional Self Service module for online sales and self-service account management.
Operational Efficiency
The operational efficiency of a business is essential to enhance business productivity. Also, integrated workflow management helps streamline fundamental business processes to operate comfortably. Moreover, automated procedures of business and task dependencies are necessary to ensure consistency.
Single Source
Businesses or companies can also enjoy a single system for managing the entire lifecycle of customers, which includes products, services, revenues, and many more.
Customer Success
All the services of CRM software are necessary to improve the customer experience. We will make sure that the businesses or companies getting client relationship management services from us can keep growing with customer success.
Speed of Light
Businesses or companies can operate with the customer's data at the speed of light. It will allow businesses to manage their customer data with swift performance.
Smooth User Experience
Businesses and companies will get smoother with the involvement of customer relationship management software. It will also enhance business productivity to make everyday life more efficient.
Building the Future of A Business with the CRM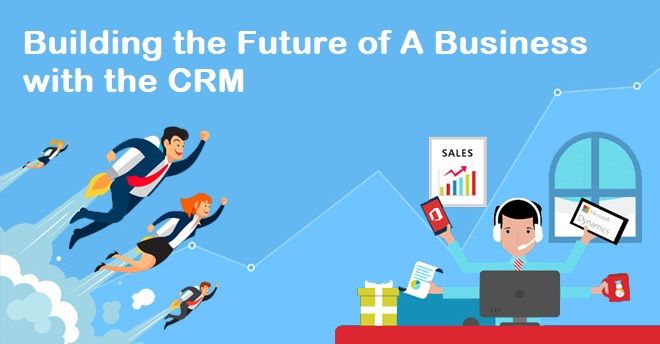 CRM service is necessary to improve the engagement of potential customers smoothly. Customer relationship management service is an excellent way to enhance a business and perfect solution to reach the next level and stay on the top.
Scalability

Security

Integrations

Portals

GDPR Compliance

Customer Service
All these are essential to enhance the productivity of a business in close co-operation with customer relationship management service. By following all these measures, we outcome the highest mountain with the involvement of our professional customer relation management service team.
Scalability
Businesses can increase their productivity with CRM software. This type of software can be used by enterprise-level companies and small businesses for managing millions of data records. Also, the data all the data can be accessed with lightning-fast performance.
Security
The security model of the customer relationship management software will also focus on all aspects of the field, where the safety environment will include physical, data transfer, application, and backup security.
Integrations
The customer relationship software will help to do better integrations while connecting freely with active connectors. Businesses can use the rest-based inbound Web Service APIs and a handful of Connectors while operating their services.
Portals
The portals into client relationship management software come with several excellent options to work promptly. This stage also takes care of the contacting points of the company's customer life cycle with CRM-service portals. The portals will work as Contact Center with inbound and outbound calls, including the customer portal for self-service needs.
GDPR Compliance
The GDPR means General Data Protection Regulation, where the entire CRM-service system is 100% compliant with this protection regulation method.
Customer Service
Our professional software engineers and support team will help you with the customer relationship software for your company or organization. We will also provide you with the best of our services with any matters Regarding the CRM System.
Key Features of CRM Software Service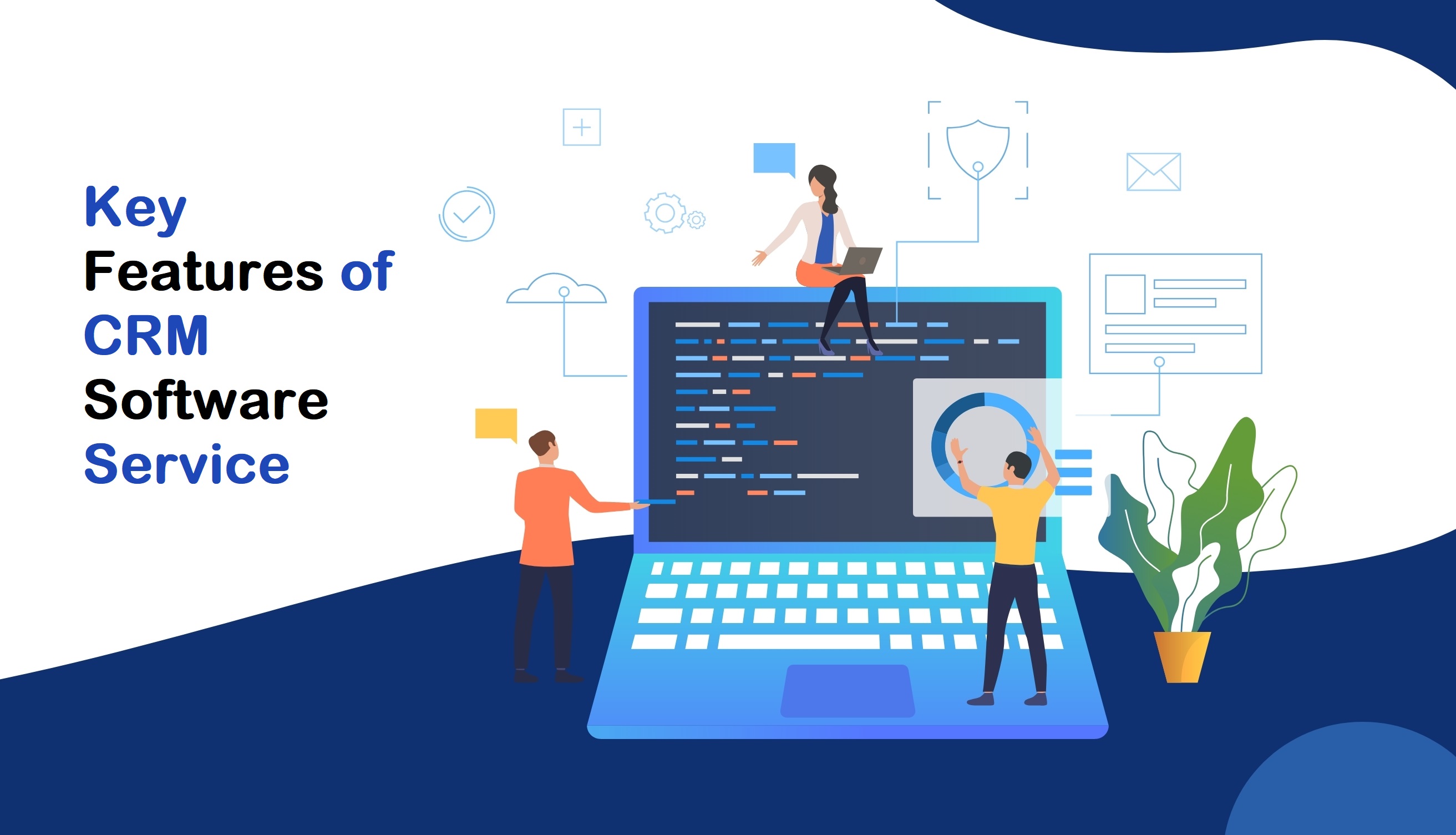 REXO IT will work smoothly by following all the convenient measures below. All these key factors are essential for CRM software to improve and manage customer relationships comfortably.
The 360º Customer View

The 360º Account View

Sales and Order Management

Secure Access and User Rights Management

Best of Advanced Contract Management

Centralized Document Handling

Prepaid-postpaid Convergence

Customer Event Management

Workflow Management

Integrated Physical and Logical Inventory
All these essential features will involve in the operational process of client relationship management software, and the services will grow as per the business or company's criteria. The ultimate goal of CRM-service software is to enhance customer engagement to increase the productivity of a business. We will provide the best customer relationship management service software solution regarding the best working process of usability, accessibility, and security.